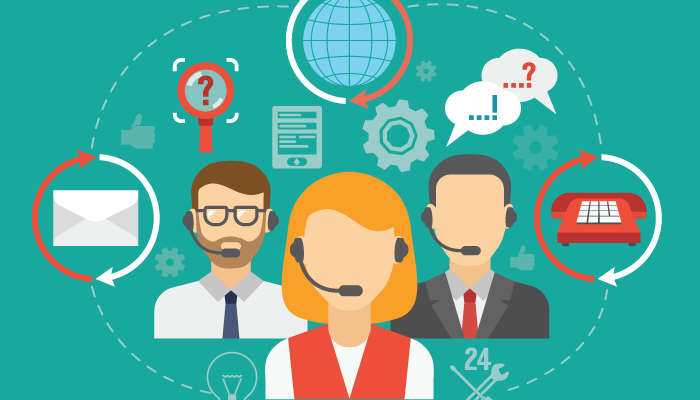 People's natural instinct when facing a problem with a work computer or software system is to immediately contact the Help Desk. That's what we are here for, right? I am not saying you shouldn't contact the help desk. However, the problem you are experiencing might be very slight and can be easily resolved with some remedial steps before calling. 
You see, by the time you contact the Help Desk and explain what the issue is and have us fix it; these steps could have already fixed it. If not, then at least you attempted some basic troubleshooting.   
At this point, it is more than likely a larger problem that you will get assistance by reaching out. If it is a wide scale outage or problem, the IT staff probably already know about it. 
So, before you call us… 
Reboot your computer
Users don't like restarting their computer. Waiting for the "endless seconds" for the machine to restart is too long! What you don't realize is a PC left on for prolonged periods tends to slow down over time. The seconds you are saving by NOT rebooting is being lost due to slow performance. 
Rebooting does wonders for a machine. Like, regularly clearing the RAM. If there are any memory leaks by programs that are not running, they will be gone with a reboot. Also, if there are any pending computer updates, they will get a chance to finish. 
If your IT department or MSP automates the rebooting of your computer regularly through something like Group Policy or an automated script you don't have to worry about this.  If not, you can always set up a reminder in your email task list to reboot at a regular interval. If you really want to geek out about it, you could write a simple batch script and then call that script through a scheduled task. I will show you in another article how to do this. 
Close and Reopen the Program that is Causing you Trouble
A lot of common programs (Office…I'm looking at you!) load some settings at startup. If things change in the Operating System, it might not be reflected in the program that is currently running. A good example is you load Word and THEN add a printer through Windows. Then you wonder why you can't print to the new printer in Word. Close and reopen the program and voila! You can print to the new printer. 
Computer Not Responding
I have got a great TikTok video that illustrates this. You are working on your machine and it locks up. It may appear that the whole machine is not responding but it may be only one program. Hit the Alt-Tab keys and cycle through your programs. Look at the title bar of each window. There might be only one program that says "Not responding" (I am now looking at you Chrome!). Note that program. Right click on the task bar and chose "task manager". Highlight the offending program in the task list and click "end task". Restart the program. If your machine doesn't lock up again, great. If it does, it might be time to try Rebooting as mentioned in step 1. If all else fails, call us. 
If you follow these three basic steps you should at least divert some calls away from the Help Desk and actually get on with your work day a bit quicker! It may not be as easy as this all the time but at least you tried and believe me, Help Desk with thank you!